Team up with the cast of CSI to solve Sin City's murder mysteries.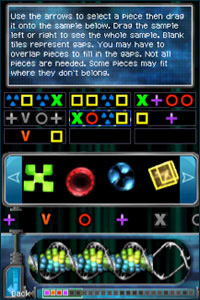 Play all new minigames including
Toxicology screening
Bullets comparison
UV light for investigations
Sample comparison
and many, many more!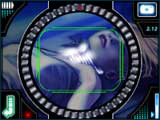 Makes the most of the DS Touch Screen
for an improved pick-up-and-play experience.
Make use of the DSi camera for exclusive lab
and field work.

CSI: Deadly Intent DS
For the first time ever, team up with the new cast of CSI: Crime Scene Investigation™ Season 9 on your Nintendo DS™ system to solve Sin City's most gruesome crimes. Explore brand-new, bizarre cases written with CSI writers and bring suspects to justice.
EXCLUSIVE TO YOUR DS
Specifically designed with DS users in mind, CSI: Deadly Intent makes the most of the touch screen for an all new pick-up-and-play experience.
LEND YOUR EXPERTISE TO THE NEW CSI TEAM
For the first time, team up with new characters Ray Langston (Laurence Fishburne) and Riley Adams (Lauren Lee Smith).
A UNIQUE STORY STRUCTURE
In each case, collect hints of a larger, sinister conspiracy and finally link all the cases together to unveil the shocking truth.
A DEEPER IMMERSION
Thanks to stylish visuals, heart-pounding interrogations, and unique touch gameplay, be prepared to feel like a real CSI. Progress through each case, by doing everything CSI's do on the hit show!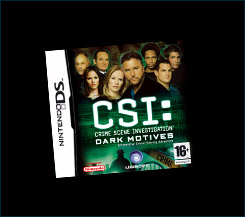 CSI: Dark Motives DS
Interactive Crime-Solving Adventure
Team up with the entire cast of CSI to track down the truth in five intricate crimes. No crime is ever perfect. Your job is to find the flaw


Interactive touch screen puts you in the middle of the crime scene.
Work with your favorite cast members from the show.
Use the latest forensic technology, such as fingerprint dusters and an enhanced microscope.
Explore locations taken straight from the show.
View video reconstructions of the crimes.
Unique dual-screen adventure interface gives you critical data above without missing the action below.